From sourcing raw materials all the way to the finished product,
we offer all Service steps from a single source.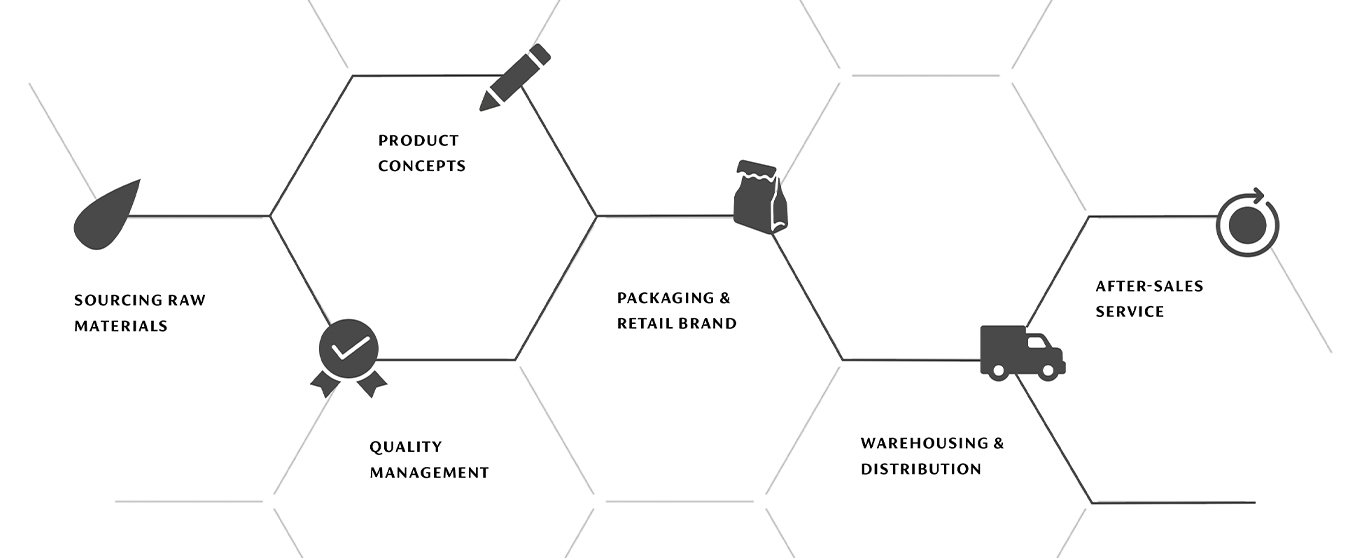 SOURCING RAW MATERIALS
A strong network of producers in the world's best growing regions. Relationships built upon trust over the course of 70 years guarantee excellent product quality, full traceability and fair prices.


QUALITY MANAGEMENT
Our in-house quality assurance and monitoring by external laboratories ensure that we meet the rigorous standards of the food safety authority.
PRODUCT CONCEPTS
Our innovation team supports you with trend research and creates on-target brand concepts and new products for your target market.


PACKAGING & RETAIL BRAND
Thanks to our highly-efficient machinery and state-of-the-art technology, we can fill all types of packaging. You can test innovative concepts with the Janssen retail brand in your target markets.
WAREHOUSING & DISTRIBUTION
At our strategic trade hub in Rotterdam, we offer the option of storing goods from around the world efficiently and sustainably and we organise the distribution of your products to retail outlets.


AFTER-SALES SERVICE
For us, customer care means a comprehensive service that meets all your needs. We are always happy to have a feedback meeting with you to analyse the previous steps and help you plan and execute additional projects.
WAREHOUSING & DISTRIBUTION
PRIVATE LABEL + RETAIL BRAND
PRIVATE LABEL
Please feel free to ask us about all the options for materials, optics and haptics (such as glossy vs. matt). We can provide any form of packaging (e.g. cardboard, tins, flow bags, stand-up pouches etc.) according to your design templates in close consultation with the design team.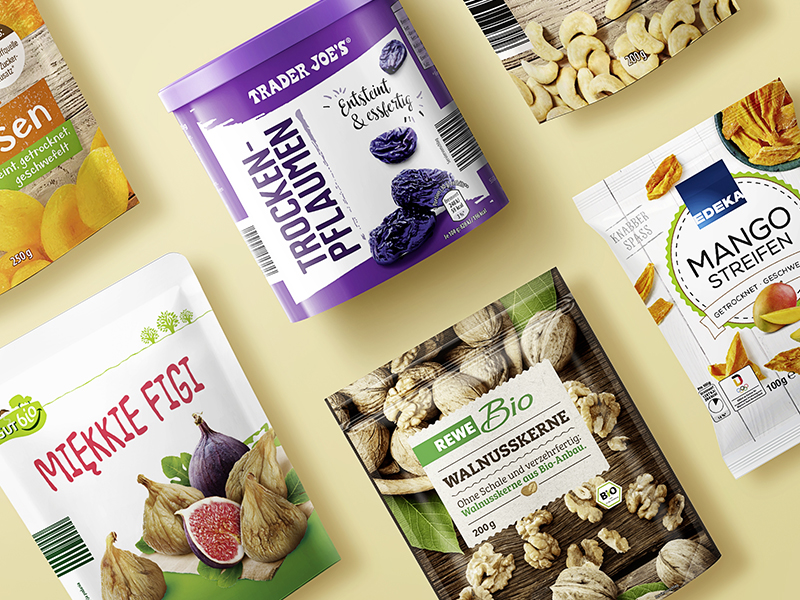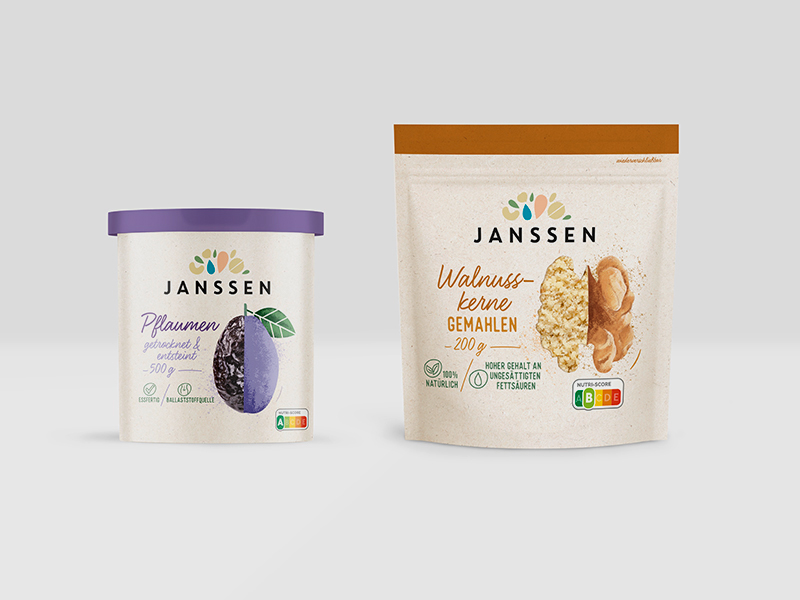 JANSSEN
With the Janssen retail brand, we focus on the positive effects of nuts and dried fruits on our diets. With "Janssen", our range of key products is always available to you at short notice.
NATURE BITES & NONO'S
The lifestyle brand Nono's and the natural brand Nature Bites are especially well suited to special campaigns as the printing on these labels can be customised at short notice.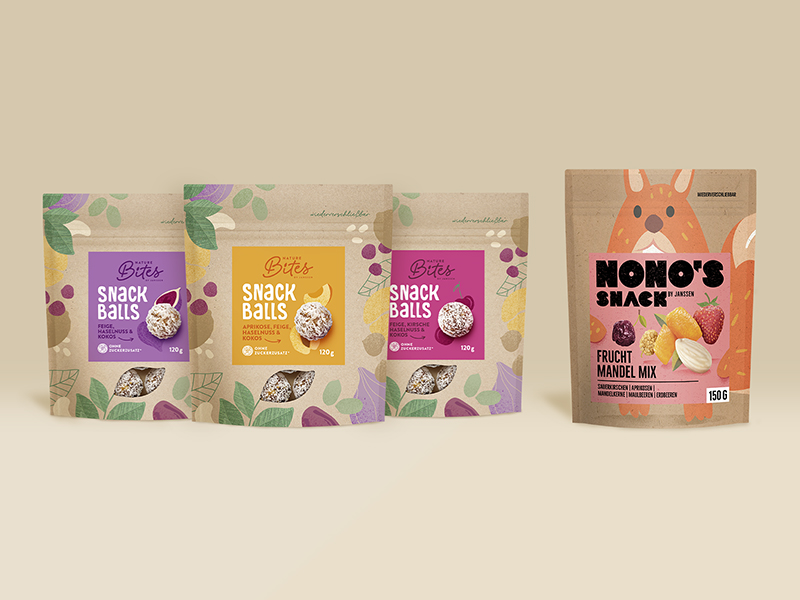 PRIVATE LABEL
Wir beraten sie gerne zu unterschiedlichen Materialien, Optik und Haptik (z.B. Lack vs. matt, …). Umsetzung aller Arten von Verpackungsformen (z.B. Karton, Dose, Schlauchbeutel, Doypack, …) nach vorgegebenem Gestaltungsraster in en-gem Austausch mit dem Designteam.
JANSSEN
Mit der Janssen Retailbrand setzen wir den Fokus auf den positiven Effekt, den Nüsse und Trockenfrüchte auf unsere Ernährung haben. Mit "Janssen" stellen wir das Sortiment unserer Key Produkte immer kurzfristig für sie zur Verfügung.
NATURE BITES & NONO'S
Die Lifestylemarke Nono's und die natürliche Marke Nature Bites eignen sich besonders für aktionsbedingte Konzepte, denn sie können durch Etikettendruck kurzfristig individualisiert werden.