NEWS BLOG
In order to enable you to further develop your brands and products,
we will keep you up to date on global developments in the
food market and our pioneering concepts.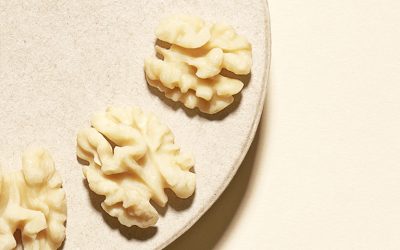 Blanched almonds and hazelnuts are already commonly used in the kitchen and are met with great enthusiasm. That´s why we decided to add blanched walnuts to the ´nuts without skin market´! The flavour is milder and more delicate and the texture is pleasantly ´buttery´ but crunchy. They are still rich in magnesium, vitamin E as well as omega-3 and omega-9 fatty acids – a truly delicious power snack. But they are also great for enhancing muesli and baked goods or as a topping for ice cream and yoghurt – or simply a walnut frappé coffee.
Will be soon available in our Janssen Design.