NEWS BLOG
In order to enable you to further develop your brands and products,
we will keep you up to date on global developments in the
food market and our pioneering concepts.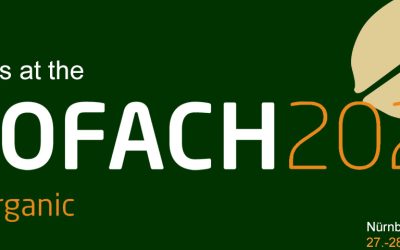 We are looking forward to the BIOFACH 2022 trade fair! We are at the trade fair two days from 27th to 28th July and discover more about the diverse world of organic foods there. Make sure not to miss out on the event and come and meet us in person in Nuremberg. We are looking forward to making interesting connections, we are open to dialogue, and we are excited to learn and gain inspiration for new ideas.
Work together to build a sustainable future!