NEWS BLOG
In order to enable you to further develop your brands and products,
we will keep you up to date on global developments in the
food market and our pioneering concepts.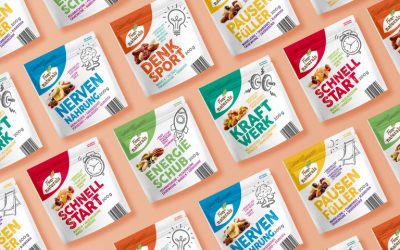 Healthy snacks for every occasion! This week, six awesome types of nut and dried fruit mixes will be featured in point-of-sale displays at Aldi Süd – one for every need like: "Quick Start" for those needing a little pick-me-up in the mornings, or the "Energy Boost" for all sporty and active people. Every single product can score with its individual benefits.
The packaging positively glows with its colorful, dazzling highlights and put some color back into your life!