NEWS BLOG
In order to enable you to further develop your brands and products,
we will keep you up to date on global developments in the
food market and our pioneering concepts.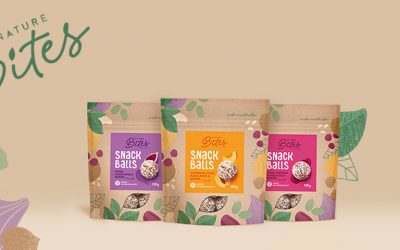 We constantly look for new raw materials, compositions and packaging solutions to boost the attractiveness of existing products. This is how NATURE BITES came into life – natural, simple and good. This concept highlights the natural character and targets the extraordinary original taste of the product – without flavour enhancers and free of artificial aromatics. The lifestyle brand is especially well suited to special campaigns as the printing on the labels can be customised at short notice, the foil remains the same.
This is the current design of our Snack Balls. In summer we will start a new product campaign with this design!