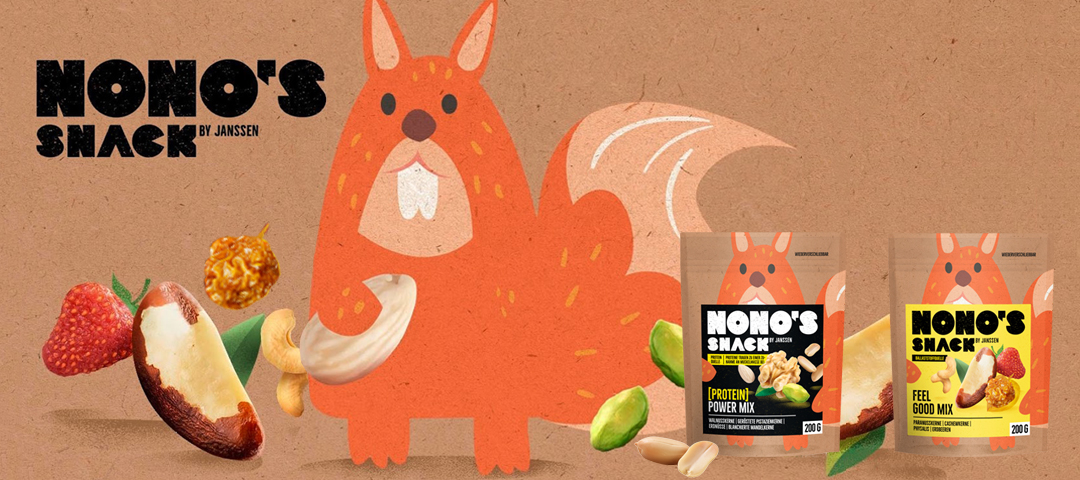 Nono, the cheeky and friendly squirrel, loves nuts and nut/dry fruit snacks. He lives up to his role as a nut expert and serves as the protagonist for this segment. The lifestyle brand Nono's Snack is especially well suited for special promotions, as the printing on these labels can be customised at short notice.
The first convenience snack came in two varieties in June: as Nut Mix with pumpkin seeds and Nut-Fruit Mix with almonds. Now Nono is preparing to spring into action again, and he'll have two mixed snacks with him which are absolutely on trend –FEEL GOOD MIX and PROTEIN POWER MIX.
Starting next week at Penny!